Lead Advisor, Business Strategy - Enterprise Risk Management (ERM)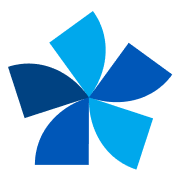 Breezeline
Burlington, VT, USA
Posted on Monday, September 25, 2023
Our culture lifts you up—there is no ego in the way. Our common purpose? We all want to win for our customers. We aim to always be evolving, dynamic, and ambitious. We believe in the power of genuine connections. Each employee is a part of what makes us unique on the market: agile and dedicated.
Time Type:
Temporary with Benefits (Fixed Term)
Job Description :
SUMMARY OF THE POSITION :
Reporting to the Director Enterprise Strategy, the Lead Advisor, Business Strategy - ERM is responsible to support strategic governance, strategic planning and enterprise risk management.
Evolve and lead the enterprise risk management program in a practical manner, aligned with organizational culture and focused on value-added opportunities, to guide and support business units, strategic planning and strategic decision making. Activities include but are not limited to:

Driving enterprise risk management deeper into the business units, processes and governance practices.

Increasing the governance scope of the enterprise risk management program further strengthening the link between enterprise risk management and strategic planning, execution and monitoring.

Collaborating closely with business unit risk champions and subject matter experts (e.g. IT, ESG) to support them in their risk management activities tied to the enterprise risk management program (e.g. definition of risk appetite, identification of key risk indicators, identification and assessment of top risks and related mitigation measures, benchmarking and best practices as they relate to practical solutions, etc.).

Drilling down on enterprise level risks (e.g. competition, information technology) where deemed necessary to assess evolution of enterprise level risks.

Identifying and monitoring the evolution of emerging risks relevant for the organization and assessing the timeline and potential impacts.

Preparing presentations for the Enterprise Risk Management Steering Committee (e.g. risk profile evolution assessment, update on key risk indicators, evolution of emerging risks, evolution of key risks and mitigation measures, risk assessment of significant programs, etc.) including obtaining and facilitating information gathering from relevant parties across the organization and challenging information provided as needed.

Actively participating in the preparation of risk updates for the Audit Committee.

Maintaining and updating key documents such as the Risk Appetite Framework, Risk Universe, Risk Management Policy, etc.

Acting as subject matter expert for business units by remaining at the forefront of risk management practices and actively engaging in knowledge forums and remaining abreast of available literature.
Increase the integration of the strategic planning process and supporting activities across the organization. Activities include but are not limited to:
Collaborating with internal key contributors (e.g. corporate development, investor relations, business units) to maintain, feed and evolve shared market intelligence and insights. Identify and monitor key industry and market trends, emerging and evolving opportunities and threats and prepare briefs on impacts for the organization.

Consolidating, on a quarterly basis, information obtained from business units and preparing a summary of key activities during the quarter for the investor relations team.

Performing complex strategic analyses on such topics as competition, industry disruptors, emerging technologies and preparing presentations to articulate these analyzes and draw conclusions and recommendations.

Processing and analyzing data to evaluate opportunities and threats, solving key business challenges and supporting data-driven strategy recommendations

As applicable, implementing strategic and operational benchmarking and performing regular updates to support the organization's growth strategy.

Working closely with the business units and serving as an advisor providing insight, guidance and support throughout the strategic planning process and on various initiatives. Producing or updating strategic planning templates and guidelines and preparing and preparing presentations to feed the business units and/or to consolidate information at a group level.

Evolving strategic governance by partnering with key counterparts in the business units to facilitate strategic cross business unit initiatives and propose governance mechanisms. Identifying opportunities to enhance performance monitoring (e.g. creation of dashboards for new strategic enablers/programs, enhancements to existing monitoring and reporting).

Preparing quarterly reports providing updates on strategy, strategic enablers/programs and competitive benchmarking to the Board while challenging input from relevant parties across the organization, as needed.
REQUIREMENTS
ACADEMIC TRAINING
Bachelor's degree in management or other relevant discipline
WORK EXPERIENCE
At least 5 years of experience in enterprise risk management with at least 2 years of practical experience in integrating enterprise risk management with strategy
SPECIFIC SKILLS
Knowledge of the telecommunications industry is strongly recommended

Ability to think holistically (macro level thinking) while also being able to delve into details (micro level analysis)

Ability to exchange with senior personnel and executives

Ability to work from a blank page (no example to follow)

Ability to work outside areas of expertise, leveraging research capabilities and critical thinking

Ability to write in English and in French for an executive audience located across North America

Independent and creative thought process

Innovative and forward-thinking approach

Strong collaboration and negotiation abilities / ability to influence others

Excellent analytical, problem-solving and report writing skills

Excellent attention to detail and commitment to accuracy

Sound business acumen

Self-starter and team player with a desire to contribute to a high-performance culture

Agility, adaptability and flexibility to changing work dynamics and priorities

Ability to handle large volumes of information and work, in a concise way, by multi-tasking, adjusting working practices and managing competing priorities to deliver quality and meet deadlines

Strong organizational skills

Excellent skills in using Excel to produce data analytics and supporting graphs for decision-making and reporting purposes.
Location :
Burlington Office 37.5HRS
Company :
Cogeco Communications Inc.
At Cogeco, we know that different backgrounds, perspectives, and beliefs can bring critical value to our business. The strength of this diversity enhances our ability to imagine, innovate, and grow as a company. So, we are committed to doing everything in our power to create a more diverse and inclusive world of belonging.
By creating a culture where all our colleagues can bring their best selves to work, we're doing our part to build a more equitable workplace and world. From professional development to personal safety, Cogeco constantly strives to create an environment that welcomes and nurtures all. We make the health and well-being of our colleagues one of our highest priorities, for we know engaged and appreciated employees equate to a better overall experience for our customers.