Digital Experience Manager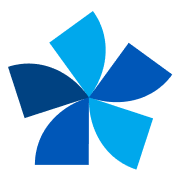 Breezeline
Quincy, MA, USA
Posted on Monday, September 25, 2023
Our culture lifts you up—there is no ego in the way. Our common purpose? We all want to win for our customers. We aim to always be evolving, dynamic, and ambitious. We believe in the power of genuine connections. Each employee is a part of what makes us unique on the market: agile and dedicated.
Time Type:
Regular
Job Description :
About Our Company
Breezeline is a dynamic, innovative company providing the very best Internet, TV, and Voice service to the US markets we serve. We Are 'Above And Beyonders', who consistently strive to surprise and delight our customers by doing the unexpected. We continually look for new and better ways to enrich our customers' lives through connected and memorable experiences.
As the eighth-largest cable operator in the United States, Breezeline reaches more than 1.7 million homes and businesses in 13 states with Internet, TV, Voice and fiber services. Headquartered in Quincy, MA, Breezeline is a subsidiary of Cogeco Communications Inc. (TSX:CCA).
Why Work At Breezeline?
As one of the country's fast-growing Internet service providers, Breezeline offers our colleagues a vibrant workplace culture and excellent career opportunities. As a proudly diverse and inclusive organization, we believe that every person's unique individuality should be welcomed and celebrated, and their abilities and potential should be honored and recognized. It is a key part of our culture to actively promote opportunities internally to ensure that you are never static in your career with us.
Internal Values – How we act
We're proud that Breezeline is unlike any other employer in the industry. We work hard, but we never lose sight of the big picture. We understand that our colleagues are looking for more than just a great job – they want an extraordinary life – and at Breezeline, we want to make that a reality.
And here is how we do it.
Fun: We laugh a lot. It makes every day brighter, and if you don't love what you do, you're not doing it right.
Job flexibility: We think everything you do matters – at work and home.
Discounted services: We offer our customers some fantastic services, and we think you deserve to enjoy them in your home, too.
Total Rewards: Let's be honest, everyone wants to make a good salary. We offer attractive total rewards and a great culture to go along with it. We've got you and your family covered with one of the best packages in the business.
Career evolution: At Breezeline, you get more than just a job. You get all the tools you need to learn, grow, and achieve your career goals!
Cutting-edge technology: Do you have a passion for technology? Great, we do, too. At Breezeline, you will get the opportunity to manage, influence, play, create, fix, and re-shape the industry.
Position Summary
Customers are now used to being in the driver's seat with the brands they do business with. Whether it's frictionless customer service, immediate attention, or personalization, they expect the same level of customer-centricity and experience with brands across all industries at every touchpoint and their internet company is no exception. At Breezeline, our ambition is to put the customer in the center of everything we do. In collaboration with the Director and cross-functional teams, this high-profile role will help to develop the future digital experience for Breezeline.
Principal Responsibility
Help to execute the vision of the Breezeline website and digital properties – demonstrating how we can better use the web and digital assets to grow sales and help our customers' self-service digitally. You will work collaboratively with marketing, customer service, cross-functional team members from around the organization and our external agency partners.
You'll have a firm grasp on the latest trends and best practices that will move the needle in attracting more prospects and customers to our site and creating a frictionless process for customers to manage their account.
This role will also be instrumental in supporting a comprehensive strategy for Breezeline's web and app properties including development lifecycle, content architecture, search engine optimization (SEO), site traffic and engagement, and conversion optimization.
Principal Duties
This role will be critical in transitioning the digital team from a traditional waterfall & support methodology to an Agile and Product-centered methodology

The person in this role will be responsible for managing our digital customer touchpoints, by helping to set strategy and process and by assuring we stay focused on executing on our top priorities

Develops and facilitates the agile processes and web/app program execution, escalate impediments, manage risk, and help drive program-level continuous improvement where multiple agency partners and internal teams are involved

Manages and optimizes the flow of value via cross-organization collaboration

Develop and maintain relationships with other technology teams, stakeholders and business partners by communicating operating models, existing and proposed feature and process documentation, and roadmap objectives

Collaborate with the digital experience leadership team to prioritize and manage program backlogs

Communicate program plans and progress to broad stakeholder audiences

Ensure value delivered by a program is tracked through metrics

Assist with program execution and PI feature completion tracking

Values transparency and provides visibility into program health, progress, and impediments

Coach and mentor others on team and program level regarding Agile program management

Track and resolve escalated risks and dependencies, coordinates resolution with Digital Experience leadership

Develop a clear understanding of Breezeline's business objectives while aligning digital experience strategies and programs such that it contributes to the achievement of business goals.

Understand Breezeline's stakeholder goals and translate them into milestones on our digital roadmap; collaborate with internal stakeholders to develop strategic plans, content and architecture for new webpages, web applications and other web properties.

Manage app development lifecycle including working with third party developers to optimize UX and maintain consistent branding, assisting with app store submissions and measuring app feedback and performance to inform app strategy.

Help support the company's online sales goal through the development of optimal digital experiences.

Work with cross-functional teams to develop a frictionless online experience to promote self-service and a decrease in call volume.

Identify opportunities and need for UI testing and research.

Collaborate with campaign stakeholders to set up digital campaign assets such as landing pages, content and forms.

Work with web analytics to evaluate the effectiveness of website performance for new and existing features.
Personal and Professional Profile
5+ years of project experience for consumer facing websites or mobile applications; well-versed in Agile/Scrum with the mindset of both a "program manager" and Agile Coach with the ability to both "think and do"; knowledge of web strategies used in B2B and B2C environments to drive customer engagement and conversions.

Action-oriented leader with strong project management skills that can navigate multiple priorities and competing deadlines

Agile Coach and Scrum Master certifications.

Strong familiarity with usability principles and techniques.

Working knowledge of UX strategies used to optimize visitor experience to websites.

Proven ability to form strong cross-functional relationships with varying business partners.

Experience with Google Play, Apple and Amazon app stores including app testing, publishing, analytics, managing users/roles, and managing certificates.

Strong working knowledge of online marketing technologies and SEO.

Experience executing tests and using data to develop and defend strong points-of-view.

Strong experience working with web development teams and deep knowledge of web development lifecycles.

Experience with multiple project management styles including Waterfall, Agile, Scrum or Strategic methodology applied in practice.

Must be familiar with business and technology trends, changing landscapes in the digital transformation journeys of leading industry MSOs or other best in class non-industry ecommerce service providers.

Deep and up-to-date knowledge on digital transformation services, solutions, technology stacks, business processes and market trends.

Ability to see challenges and obstacles from the consumer's point of view, understand customer expectations and look to create the best possible customer experience.

High degree of collaboration skills to support all internal cross-functional partners; communicates effectively and comfortably with senior leadership and colleagues across the organization; strong interpersonal skills.

Growth-oriented mindset who is comfortable with ambiguity, strategic thinker, collaborative, results-oriented.

Demonstrated ability to lead and manage external partners (agencies), work independently, be flexible, and to oversee and execute multiple projects simultaneously while also working effectively under the pressure of deadlines and evolving priorities.

Bachelor's degree in technology / management / information systems is preferred.
Locations: Quincy, MA
Company: Breezeline
Available Benefits:
Competitive salary

Medical coverage (including prescription and vision plans)

Dental coverage

Life Insurance (1x salary at no cost to employee)

Long and short-term disability insurance (no cost to employee)

Voluntary employee, spousal, and child life insurance

Company recognized Holidays with additional Floating Holidays

Paid Time Off (PTO) programs

Comprehensive Flex Work Policy

401(k) plan eligibility (company match 50% up to 5% of eligible contributions)

Participation in the Employee Bonus Plan

Participation in the Cogeco Stock Purchase Plan

Complimentary and discounted broadband services (for those in our service area)

Tuition Reimbursement

Headspace Membership

Opportunities for LinkedIn Learning subscriptions for select colleagues
#LI-Hybrid
#LI-JS1
Location :
Quincy, MA
Company :
Breezeline
At Cogeco, we know that different backgrounds, perspectives, and beliefs can bring critical value to our business. The strength of this diversity enhances our ability to imagine, innovate, and grow as a company. So, we are committed to doing everything in our power to create a more diverse and inclusive world of belonging.
By creating a culture where all our colleagues can bring their best selves to work, we're doing our part to build a more equitable workplace and world. From professional development to personal safety, Cogeco constantly strives to create an environment that welcomes and nurtures all. We make the health and well-being of our colleagues one of our highest priorities, for we know engaged and appreciated employees equate to a better overall experience for our customers.