Outside Residential Sales Representative $3,000 Sign On Bonus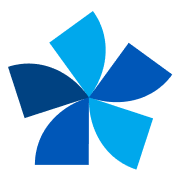 Breezeline
Sales & Business Development
Columbus, OH, USA
Posted on Monday, September 25, 2023
Our culture lifts you up—there is no ego in the way. Our common purpose? We all want to win for our customers. We aim to always be evolving, dynamic, and ambitious. We believe in the power of genuine connections. Each employee is a part of what makes us unique on the market: agile and dedicated.
Time Type:
Regular
Job Description :
About Our Company
Breezeline is a dynamic, innovative company providing the very best Internet, TV, and Voice service to the US markets we serve. We Are 'Above And Beyonders', who consistently strive to surprise and delight our customers by doing the unexpected. We continually look for new and better ways to enrich our customers' lives through connected and memorable experiences.
As the eighth-largest cable operator in the United States, Breezeline reaches more than 1.7 million homes and businesses in 13 states with Internet, TV, Voice and fiber services. Headquartered in Quincy, MA, Breezeline is a subsidiary of Cogeco Communications Inc. (TSX:CCA).
Why Work At Breezeline?
As one of the country's fast-growing Internet service providers, Breezeline offers our colleagues a vibrant workplace culture and excellent career opportunities. As a proudly diverse and inclusive organization, we believe that every person's unique individuality should be welcomed and celebrated, and their abilities and potential should be honored and recognized. It is a key part of our culture to actively promote opportunities internally to ensure that you are never static in your career with us.
Internal Values – How we act
We're proud that Breezeline is unlike any other employer in the industry. We work hard, but we never lose sight of the big picture. We understand that our colleagues are looking for more than just a great job – they want an extraordinary life – and at Breezeline, we want to make that a reality.
And here is how we do it.
Fun: We laugh a lot. It makes every day brighter, and if you don't love what you do, you're not doing it right.
Job flexibility: We think everything you do matters – at work and home.
Discounted services: We offer our customers some fantastic services, and we think you deserve to enjoy them in your home, too.
Total Rewards: Let's be honest, everyone wants to make a good salary. We offer attractive total rewards and a great culture to go along with it. We've got you and your family covered with one of the best packages in the business.
Career evolution: At Breezeline, you get more than just a job. You get all the tools you need to learn, grow, and achieve your career goals!
Cutting-edge technology: Do you have a passion for technology? Great, we do, too. At Breezeline, you will get the opportunity to manage, influence, play, create, fix, and re-shape the industry.
Position Summary:
Breezeline is actively seeking Outside Sales Representatives (OSRR) to join our fast growing Residential Products team. ORSR's work with new customers to provide the best options for Video, Internet and Phone service. As a member of the Residential Product team ORSR's are the face of Breezeline and a key part of our strong double digit revenue growth.
This position offers endless opportunities:
Paid Training

Average yearly earnings are 76k (base plus commission)

Uncapped commission opportunities

$3000 Sign On Bonus split in two installments (First $1500 installment paid after successful completion of the 90-Day introductory period and the second $1500 installment paid after six months of employment)

Mileage Reimbursement

Company Cell Phone

IPad

Professional branded apparel

Working outside

Spending time talking to people

Being the Face of the Breezeline
These individuals will generate new customer relationships through door-to-door solicitation selling our video, internet, and phone products. These individuals will also have a strong desire to succeed and use their exceptional interpersonal skills to provide an unmatched sales experience. Acting as the face of Breezeline in the customer's home, these individuals will help professionally market our products and services.

Responsibilities
Conducts outstanding in-home sales presentations to new customers through door-to-door solicitation.

Meets/exceeds sales quota on a daily/weekly basis.

Participates in local marketing events when needed.

Builds and maintains a thorough understanding of all of Breezeline's products and services.

Delivers unparalleled customer service.

Places orders using a mobile device such as an iPad.

Attends sales meetings and actively participates.

Requirements
High school diploma or GED along with at least 1 year sales experience.

Is able to work nights and weekends as necessary in order to exceed all sales quotas

Is able to walk for extended periods of time, work outside and during inclement weather, and lift up to 50 lbs.

Effectively communicates both verbally and in writing.

Must have basic math and computer skills.

Must have effective time-management skills with the ability to prioritize.

Must have a valid Driver's License and insurance in applicable area.
In addition to our company wide benefits which include: medical, dental, vision, 401k match, stock purchase plan, flex spending, vacation, PTO, tuition reimbursement and free service within our footprint, we provide our DSR's with a company cell phone, IPad, professional branded apparel, all collateral, and a training program to set you up for success!
Come join our high growth team and be a part of a group that rewards success!

Available Benefits:
Competitive salary

Medical coverage (including prescription and vision plans)

Dental coverage

Life Insurance (1x salary at no cost to employee)

Long and short-term disability insurance (no cost to employee)

Voluntary employee, spousal, and child life insurance

Company recognized Holidays with additional Floating Holidays

Paid Time Off (PTO) programs

Comprehensive Flex Work Policy

401(k) plan eligibility (company match 50% up to 5% of eligible contributions)

Participation in the Employee Bonus Plan

Participation in the Cogeco Stock Purchase Plan

Complimentary and discounted broadband services (for those in our service area)

Tuition Reimbursement

Headspace Membership

Opportunities for LinkedIn Learning subscriptions for select
Location :
Columbus, OH
Company :
Breezeline
At Cogeco, we know that different backgrounds, perspectives, and beliefs can bring critical value to our business. The strength of this diversity enhances our ability to imagine, innovate, and grow as a company. So, we are committed to doing everything in our power to create a more diverse and inclusive world of belonging.
By creating a culture where all our colleagues can bring their best selves to work, we're doing our part to build a more equitable workplace and world. From professional development to personal safety, Cogeco constantly strives to create an environment that welcomes and nurtures all. We make the health and well-being of our colleagues one of our highest priorities, for we know engaged and appreciated employees equate to a better overall experience for our customers.