Lead, Brand & Communication (Oxio)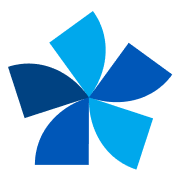 Breezeline
Multiple locations
Posted on Thursday, September 28, 2023
Our culture lifts you up—there is no ego in the way. Our common purpose? We all want to win for our customers. We aim to always be evolving, dynamic, and ambitious. We believe in the power of genuine connections. Each employee is a part of what makes us unique on the market: agile and dedicated.
Time Type:
Regular Temporary (Fixed Term)
Job Description :
About Us
We believe in equal access to the internet and the opportunities that come with it.
The internet means something different to everyone—a way to stay in touch, travel, shop, learn, create. To us, it's a way to empower people—to connect everyone to the opportunities the internet provides in a secure, accessible and convenient way.
We're here to share the importance of equal access one story, post, meme, stream, game, wiki, email, connection (phew) at a time. We're here because we believe that if everyone had equal access to the opportunities found on the internet, we'd see a lot of pretty great things from a lot of unexpected people.
We're here to share the internet. Because the internet is awesome and we heart it.
At oxio, we all work remotely. For us, remote is not a challenge to overcome. It's a clear business advantage. And our culture and product reinforces that belief.
Oxio is a newly acquired brand under Cogeco Connexion Inc.
Role
We're looking to hire a Brand & Communication Lead within our Marketing team. The telco industry landscape in Canada is evolving and we are looking for the best-in-class marketers with a winning, startup and innovative mindset to help oxio pursue its fast growth and continue to be one of the most loved ISPs in Canada. Someone able to build our brand agenda and implement it through effective communications, impactful campaigns, and compelling storytelling.
Someone who is passionate and experienced with building brand equity, creative and agile in a fast paced environment. Someone who wants to be part of the success of a DTC business with strong values and is customer obsessed.
You'll be joining a team of 7 marketers.
Note: This role is a temporary role replacing a maternity leave. As the company experiences a high period of growth, note that there will be high opportunities to evolve in the company after 12 months.
The job and what you'll need to get it done.
You'll be responsible to build oxio brand awareness, familiarity, likelihood to purchase & value perception. You'll track it to ensure all KPI's are met.

You'll take the brand ownership for our short and long term marketing strategy by leading the evolution of our brand vision, brand positioning, brand guidelines, refinement of our target audience and value proposition.

You'll translate brand strategy into brand plan and develop powerful campaigns and key messaging from top to lower funnel. Also, you'll ensure we have always-on content to connect with consumers, content to be tested, analyzed and optimized continuously.

You'll bring the oxio brand to life by a differentiated, unique and compelling storytelling.

You'll have experience implementing innovative and data-driven communication strategies with a focus on results, from creative to media planning. Also, we do most of our campaigns in-house, but you'll need to work with agencies occasionally.

You'll ensure a cohesive brand presentation across all touchpoints and will be responsible to maintain and evolve our brand book.

You'll be responsible to oversee the content strategy, affiliate marketing, partnerships, blog and all design assets.

You'll make the most out of your media budget to move the needle on our brand equity.

You'll keep up to date with market developments and analyze consumer insights as well as competitor strategies.

You'll be self-motivated and adaptative with a demonstrated ability to thrive in a challenging, fast paced, team-oriented environment.

You'll bring a positive, winning attitude and a thirst for results

You'll have an exceptional grasp of current events, business news, and the media and social media landscape, and an understanding of how the evolving external environment impacts oxio.

You'll develop a team of top-notch marketers with an agile and collaborative mindset who are passionate about giving a damn for customers.

You'll contribute to the fast and growing success of oxio.
Qualifications
10 years + of relevant experience in marketing and communications role, with team management experience.

A Bachelor's degree in marketing, communication or relevant field

Experience in building and growing a brand

Experience in agencies, a start-up or scale up business

Experience managing external vendors and agencies.

Experience developing and managing plans, processes & roadmaps

Coaching skills.

A customer obsessed mindset and passion for compelling storytelling and brand development.

In-depth understanding of brand positioning elements and the development process.

Must thrive in an environment which requires multitasking and adapting to change.

Must have excellent written and verbal communication skills

You are bilingual in English and French (spoken and written)
Other things that might be of interest to us:
You have a strategic mindset and strong business acumen.

You are proactive and learn quickly.

You've help to the success of building an online/digital business

You have the ability, or strong interest, in data and analytics.

You are savvy about technology and thirsty about innovation
Benefits
Fully remote work, distributed all around Canada. Possibility to work at any time in the Montreal office (Place Ville-Marie): the choice is yours.

Rewarding Pay: Let's be honest, everybody likes to make a good salary. We offer attractive compensation packages, and they come with a great culture.

Benefits: We've got you covered.

Career Evolution: Join us, and we will give you the tools to achieve your career goals!

Technology: Do you have a passion for technology? Excellent, we do too. Here, you will manage, influence, play, create, fix, and shape the industry.
Location :
Trois-Rivières, QC
Company :
Cogeco Connexion Inc
At Cogeco, we know that different backgrounds, perspectives, and beliefs can bring critical value to our business. The strength of this diversity enhances our ability to imagine, innovate, and grow as a company. So, we are committed to doing everything in our power to create a more diverse and inclusive world of belonging.
By creating a culture where all our colleagues can bring their best selves to work, we're doing our part to build a more equitable workplace and world. From professional development to personal safety, Cogeco constantly strives to create an environment that welcomes and nurtures all. We make the health and well-being of our colleagues one of our highest priorities, for we know engaged and appreciated employees equate to a better overall experience for our customers.