UX Designer - Website and Mobile App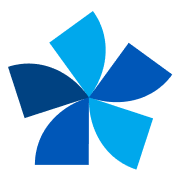 Breezeline
Design
Las Vegas, NV, USA · San Diego, CA, USA · Portland, OR, USA · Sacramento, CA, USA · Phoenix, AZ, USA
Posted on Thursday, October 5, 2023
Our culture lifts you up—there is no ego in the way. Our common purpose? We all want to win for our customers. We aim to always be evolving, dynamic, and ambitious. We believe in the power of genuine connections. Each employee is a part of what makes us unique on the market: agile and dedicated.
Time Type:
Regular
Job Description :
About Our Company
Breezeline is a dynamic, innovative company providing the very best Internet, TV, and Voice service to the US markets we serve. We are 'Above And Beyonders', who consistently strive to surprise and delight our customers by doing the unexpected. We continually look for new and better ways to enrich our customers' lives through connected and memorable experiences.
As the eighth-largest cable operator in the United States, Breezeline reaches more than 1.7 million homes and businesses in 13 states with Internet, TV, Voice and fiber services. Headquartered in Quincy, MA, Breezeline is a subsidiary of Cogeco Communications Inc. (TSX:CCA).
Why Work At Breezeline?
As one of the country's fast-growing Internet service providers, Breezeline offers our colleagues a vibrant workplace culture and excellent career opportunities. As a proudly diverse and inclusive organization, we believe that every person's unique individuality should be welcomed and celebrated, and their abilities and potential should be honored and recognized. It is a key part of our culture to actively promote opportunities internally to ensure that you are never static in your career with us.
Internal Values – How we act
We're proud that Breezeline is unlike any other employer in the industry. We work hard, but we never lose sight of the big picture. We understand that our colleagues are looking for more than just a great job – they want an extraordinary life – and at Breezeline, we want to make that a reality.
And here is how we do it.
Fun: We laugh a lot. It makes every day brighter, and if you don't love what you do, you're not doing it right.
Job flexibility: We think everything you do matters – at work and home.
Discounted services: We offer our customers some fantastic services, and we think you deserve to enjoy them in your home, too.
Total Rewards: Let's be honest, everyone wants to make a good salary. We offer attractive total rewards and a great culture to go along with it. We've got you and your family covered with one of the best packages in the business.
Career evolution: At Breezeline, you get more than just a job. You get all the tools you need to learn, grow, and achieve your career goals!
Cutting-edge technology: Do you have a passion for technology? Great, we do, too. At Breezeline, you will get the opportunity to manage, influence, play, create, fix, and re-shape the industry.
UX Designer - Website and Mobile App
Overview:
As a UX Designer for Breezeline, you will play a pivotal role in designing seamless and intuitive user experiences for our website and mobile app. Your expertise in user research, information architecture, and interaction design will be instrumental in creating interfaces that delight our customers and optimize their interactions with our digital products. You will collaborate closely with cross-functional teams, including UI designers, product managers, and developers, to translate user needs and business requirements into user-centered designs that elevate our brand and drive customer satisfaction.
Responsibilities:
User Research:
Conduct user research, including user interviews, surveys, and usability testing, to gain insights into customer behavior, needs, and pain points.
Analyze research findings to identify user personas, user journeys, and key usability issues, ensuring design decisions are based on user data.
Information Architecture:
Develop and refine information architecture for the website and mobile app, creating clear and logical navigation paths that enhance user flow and engagement.

Organize content and functionalities to ensure easy accessibility and intuitive interactions for different user segments.
Interaction Design:
Create wireframes and interactive prototypes that illustrate user interactions and the flow of the website and mobile app.

Design intuitive and consistent interactions that prioritize user goals and simplify complex processes.
Usability Testing:
Plan and conduct usability testing sessions to validate design concepts and gather user feedback for continuous improvement.

Collaborate with stakeholders to implement test findings and optimize the user experience.
Collaborative Design:
Work closely with UI designers to ensure seamless integration of user experience and visual design elements.

Collaborate with product managers and developers to balance user needs, technical feasibility, and business objectives.
Accessibility and Inclusivity:
Advocate for accessibility and inclusivity in design, ensuring that the website and mobile app are usable by all users, including those with disabilities.
Continuous Learning:
Stay informed about industry trends, best practices, and emerging technologies in UX design and incorporate relevant insights into your work.
Data Analysis:
Utilize analytics tools to track user behavior and engagement, providing data-driven insights to inform design decisions and optimize the user experience.
Qualifications:
Bachelor's degree in Human-Computer Interaction, Interaction Design, UX Design, or related fields.

Proven experience (2+ years) as a UX designer, with a strong portfolio showcasing successful website and mobile app designs.

Proficiency in UX design and prototyping tools, such as Sketch, Figma, Adobe XD, or InVision.

Solid understanding of user-centered design principles and methodologies, including user research, information architecture, and usability testing.

Familiarity with responsive design and mobile-first approaches to ensure a consistent user experience across different devices.

Strong analytical skills, with the ability to interpret data and user feedback to inform design decisions.

Excellent communication and collaboration skills to work effectively with cross-functional teams.

Experience with accessibility standards (e.g., WCAG) is a plus.

Passion for creating intuitive and delightful user experiences that drive customer satisfaction and loyalty.
Benefits:
Competitive salary

Medical coverage (including prescription and vision plans)

Dental coverage

Life Insurance (1x salary at no cost to employee)

Long and short-term disability insurance (no cost to employee)

Voluntary employee, spousal, and child life insurance

Company recognized Holidays with additional Floating Holidays

Paid Time Off (PTO) programs

Comprehensive Flex Work Policy

401(k) plan eligibility (company match 50% up to 5% of eligible contributions)

Participation in the Employee Bonus Plan

Participation in the Cogeco Stock Purchase Plan

Complimentary and discounted broadband services (for those in our service area)

Tuition Reimbursement

Headspace Membership

Betterhelp Membership

Opportunities for LinkedIn Learning subscriptions for select colleagues
#LI-REMOTE
#LI-EC
Location :
Quincy, MA
Company :
Breezeline
At Cogeco, we know that different backgrounds, perspectives, and beliefs can bring critical value to our business. The strength of this diversity enhances our ability to imagine, innovate, and grow as a company. So, we are committed to doing everything in our power to create a more diverse and inclusive world of belonging.
By creating a culture where all our colleagues can bring their best selves to work, we're doing our part to build a more equitable workplace and world. From professional development to personal safety, Cogeco constantly strives to create an environment that welcomes and nurtures all. We make the health and well-being of our colleagues one of our highest priorities, for we know engaged and appreciated employees equate to a better overall experience for our customers.