Business Analyst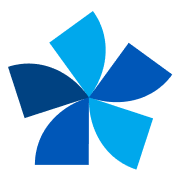 Breezeline
IT, Sales & Business Development
Quincy, MA, USA
Posted on Friday, October 20, 2023
Our culture lifts you up—there is no ego in the way. Our common purpose? We all want to win for our customers. We aim to always be evolving, dynamic, and ambitious. We believe in the power of genuine connections. Each employee is a part of what makes us unique on the market: agile and dedicated.
Time Type:
Regular
Job Description :
About Our Company
Breezeline is a dynamic, innovative company providing the very best Internet, TV, and Voice service to the US markets we serve. We are 'Above And Beyonders', who consistently strive to surprise and delight our customers by doing the unexpected. We continually look for new and better ways to enrich our customers' lives through connected and memorable experiences.
As the eighth-largest cable operator in the United States, Breezeline reaches more than 1.7 million homes and businesses in 13 states with Internet, TV, Voice and fiber services. Headquartered in Quincy, MA, Breezeline is a subsidiary of Cogeco Communications Inc. (TSX:CCA).
Why Work At Breezeline?
As one of the country's fast-growing Internet service providers, Breezeline offers our colleagues a vibrant workplace culture and excellent career opportunities. As a proudly diverse and inclusive organization, we believe that every person's unique individuality should be welcomed and celebrated, and their abilities and potential should be honored and recognized. It is a key part of our culture to actively promote opportunities internally to ensure that you are never static in your career with us.
Internal Values – How we act
We're proud that Breezeline is unlike any other employer in the industry. We work hard, but we never lose sight of the big picture. We understand that our colleagues are looking for more than just a great job – they want an extraordinary life – and at Breezeline, we want to make that a reality.
And here is how we do it.
Fun: We laugh a lot. It makes every day brighter, and if you don't love what you do, you're not doing it right.
Job flexibility: We think everything you do matters – at work and home.
Discounted services: We offer our customers some fantastic services, and we think you deserve to enjoy them in your home, too.
Total Rewards: Let's be honest, everyone wants to make a good salary. We offer attractive total rewards and a great culture to go along with it. We've got you and your family covered with one of the best packages in the business.
Career evolution: At Breezeline, you get more than just a job. You get all the tools you need to learn, grow, and achieve your career goals!
Cutting-edge technology: Do you have a passion for technology? Great, we do, too. At Breezeline, you will get the opportunity to manage, influence, play, create, fix, and re-shape the industry.
Job Description:
Position: Business Analyst (Business and Bulk), Product Strategy
Reports To: Product Manager, Product Strategy
Located: Quincy Corporate Office
The Business Analyst will play a critical role in building a strategic plan in the Business and Bulk lines of business. This role will involve in-depth data analysis, strategic thinking , and collaboration with cross-functional teams to ensure accurate analysis and alignment with business goals.
Essential Duties & Responsibilities:
Analyze and understand customer trends to identify patterns and insights.

Communicate insights and findings to key stakeholders and management in a meaningful and concise manner.

Assist in driving offer strategy for Business and Bulk acquisition and current customer base.

Develop business cases for acquisition and retention efforts complete with financial and subscriber modeling to drive business recommendations and decisions.

Collaborate with cross functional teams in developing complete understanding of Business and Bulk lines of business with the goal of fostering growth in the space.

Create and maintain reporting files.

Manage and optimize large and complex Excel/Google Sheets files.

Stay updated on industry trends and best practices in B2B space and data analytics.

Other responsibilities as assigned.
Experience Requirements:
Applicable bachelor's degree in a related field such as business analytics, finance, accounting, statistics, mathematics, or economics.

Proven experience in data analysis, critical and strategic thinking, and managing complex excel files.

Proficiency in data analytics tools and programming languages such as Excel, Google Sheets and SQL (Python or R is a plus).

Strong understanding of statistical concepts.

Excellent communication skills with the ability to convey complex data insights to non-analytical stakeholders.

Detail-oriented with a keen eye for identifying data anomalies and outliers.

Ability to work independently and collaboratively in a fast-paced environment.

Experience with Microsoft Suite, Google Suite, and data visualization tools such as Tableau or Looker Studio is a plus.
Preferred Qualifications:
Experience working with subscription based products and services.

Previous experience in the telecommunications, media, or technology industry.

Previous B2B experience.

Growth mindset.
This role requires a candidate who is highly analytical, detail-oriented, and capable of translating data into actionable insights. The Business Analyst will contribute significantly to the organization's strategic decision-making processes by providing accurate and timely reports and trend analysis.
Benefits:
Competitive salary

Medical coverage (including prescription and vision plans)

Dental coverage

Life Insurance (1x salary at no cost to employee)

Long and short-term disability insurance (no cost to employee)

Voluntary employee, spousal, and child life insurance

Company recognized Holidays with additional Floating Holidays

Paid Time Off (PTO) programs

Comprehensive Flex Work Policy

401(k) plan eligibility (company match 50% up to 5% of eligible contributions)

Participation in the Employee Bonus Plan

Participation in the Cogeco Stock Purchase Plan

Complimentary and discounted broadband services (for those in our service area)

Tuition Reimbursement

Headspace Membership

Betterhelp Membership

Opportunities for LinkedIn Learning subscriptions for select colleagues
Location :
Quincy, MA
Company :
Breezeline
At Cogeco, we know that different backgrounds, perspectives, and beliefs can bring critical value to our business. The strength of this diversity enhances our ability to imagine, innovate, and grow as a company. So, we are committed to doing everything in our power to create a more diverse and inclusive world of belonging.
By creating a culture where all our colleagues can bring their best selves to work, we're doing our part to build a more equitable workplace and world. From professional development to personal safety, Cogeco constantly strives to create an environment that welcomes and nurtures all. We make the health and well-being of our colleagues one of our highest priorities, for we know engaged and appreciated employees equate to a better overall experience for our customers.