Derivative Systems Analyst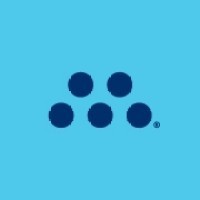 MassMutual
IT
Boston, MA, USA
Posted on Sunday, September 10, 2023
Derivative Systems Analyst
Boston, Massachusetts
Technology
Job ID R14266
The Opportunity
The Derivative Platform Systems Analyst is responsible for the analysis, design, and testing of complex applications and system integration processes supporting MassMutual's Investment Management Technology Team. This role supports strategic investment initiatives and ensures recommended solutions are aligned with business and MassMutual IT strategies while adhering to relevant technology standards.
This role leverages problem solving and analytical skills to design technical solutions related to data management and system integration challenges and contributes to troubleshooting efforts across multiple functional areas including the General Investment Accounts, derivative accounting, securities accounting, and various technology platforms supporting Investments.
This is a critical role in maintaining the cohesion between the business stakeholders and the technology delivery teams. It requires a strong work ethic, the ability to work independently or in collaboration, exceptional communication skills, and knowledge of, or the aptitude to learn the investment management data domain.
The Team
The Derivatives Platform Team is responsible for supporting and maintaining the systems that process the derivatives for the General Investment Account. They integrate into multiple systems, including the operational data store (ODS) system, reporting databases, performance systems, and accounting systems. The team engages in business as usual (BAU) initiatives as well as major projects. When needed, they collaborate with vendor resources and infrastructure teams.
The Impact:
You will play an important role in enabling the Investment Management business teams to process and operate their investment activities. This is done through the following responsibilities:
Application support and maintenance in a DevOps/Agile delivery model
Implement, test, and support derivative accounting configurations and integrations based on business requirements
Accountable for documentation of the technical design based on the non-functional requirements
Establish best practices and standards for advanced derivative configurations and business processes
Perform impact analysis on various proposed technical solutions
Contribute to and review test strategy and test plans
Participate / lead complex derivative accounting testing
Understand the system architecture and translate into efficient designs that are scalable, maintainable, and re-usable, ensuring that designs are aligned with business and technical strategy
Contribute to and review estimates for development and testing work
Participate in / lead design review sessions
Clarify and resolve design related issues with developers
Highlight potential and actual issues effectively and work through to the appropriate resolution
The Minimum Qualifications
Bachelor's degree or higher in computer or business-related field or equivalent
Expertise with the Murex platform
Knowledge of investment data and/or financial data, especially derivatives securities
8 or more years of experience with designing and implementing complex solutions
The Ideal Qualifications
Knowledge of Murex version 2.x
Knowledge of general derivatives accounting configuration in Murex
Experience with Web Focus reporting
Knowledge with Investment Accounting for Derivatives
Knowledge of data governance and data management technologies and methodologies
Strong knowledge of DevOps and Agile concepts
Exceptional data analysis experience working with large data sets and multiple sources of data. Expert user of excel and proficient with SQL/Oracle query tools.
Can work with limited guidance on complex projects. Anticipates change and is comfortable with multiple priorities
Strong quantitative orientation, analytical skills, a high level of intellectual curiosity, tolerance for ambiguity and seasoned judgment.
Must be able to explore multiple solutions to a problem and present and defend solutions based on an analysis of facts and an understanding of client needs
Desire to learn and ability to apply learnings to business issues
Self-starter with proven ability to organize and direct quality work efforts
Ability to communicate well across all levels of the organization
Strong collaboration skills and the ability to work in a team based environment
Demonstrated experience in solution design
Strong understanding and adherence to IT SDLC and operational best practices
The ideal candidate will have Investment Management background and deeply knows Murex and Webfocus reports. You will have technical expertise, specifically working with database systems, batch jobs, and batch scheduling. Must be ready to dig into the application, the integration, and any incidents that come up. Good communication and global teamwork is necessary to collaborate with the business and the technical teams. We are journeying to agile, so an agile mindset and agile toolset experience is important to how we get our work done. Must be a self-starter and results oriented in their approach.
What to Expect as Part of MassMutual and the Team
Regular meetings with the Investment Management Technology Team
Focused one-on-one meetings with your manager
Access to mentorship opportunities
Networking opportunities including access to Asian, Hispanic/Latinx, African American, women, LGBTQ, veteran and disability-focused Business Resource Groups
Access to learning content on Degreed and other informational platforms
Your ethics and integrity will be valued by a company with a strong and stable ethical business with industry leading pay and benefits
#LI-SC1
Salary Range: $110,400.00-$144,900.00
Apply
MassMutual is an Equal Employment Opportunity employer Minority/Female/Sexual Orientation/Gender Identity/Individual with Disability/Protected Veteran. We welcome all persons to apply. Note: Veterans are welcome to apply, regardless of their discharge status.
If you need an accommodation to complete the application process, please contact us and share the specifics of the assistance you need.