Senior Copywriter, Hospital Systems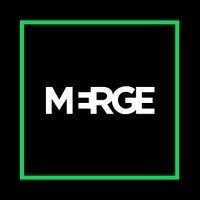 MERGE
Marketing & Communications
Missouri, USA
Posted on Friday, September 15, 2023
Merge Storytelling and Technology
We MERGE storytelling and technology to promote health, wealth and happiness in the world. We help marketing and technology executives engage hearts and connect parts by offering full-service capabilities including strategy, creative communications, experience engineering, performance marketing, media, digital platform development and more.
Promote Health, Wealth & Happiness
We are committed to promoting health, wealth and happiness in the world by partnering with purpose-driven clients in purpose-driven industries such as healthcare, financial services and consumer products. Our health clients are literally on the front lines saving lives. Our wealth clients are changing the financial potential in people's lives. And our consumer clients make lives...a little bit happier every day.
Partner with Clients of Iconic Brands
MERGE has enduring client partnerships with American Express, T-Mobile, LG, Facebook, Adobe, Kate Spade NY, Coach, The North Face, Fidelity, Eaton Vance, BlueCross BlueShield, Abbott, Astellas, Seqirus, Supernus, Boston Scientific, Advocate Aurora Health, Indiana University Health and Marco's Pizza to name a few.
Work with Poets and PHD's
With 750+ employees across offices in Atlanta, Boston, Chicago, Denver, Kansas City, Los Angeles, Montreal and New York City, MERGE uses a talent-to-task process that connects our poets and PHD's which enables clients to think higher and feel deeper about their customers.
Emerge to the Top of Your Career
At MERGE, we strive to create a superior work experience where people with ability, agility and humility can grow and do the best work of their careers.
As our Sr. Content Writer- Hospital Systems, you will...
Be Accountable and Responsible
As our Sr. Content Writer- Hospital Systems, you will have the opportunity to impact MERGE's business and its growth significantly. As part of the content team, you will be responsible for content writing and editing for healthcare-focused accounts to communicate services and differentiators to various audiences, emphasizing web content best practices and effective copywriting to convert audiences to action. Assignments will cover original, expanded, or revised content and will likely include interviewing subject matter experts or clinical leadership teams and research on healthcare topics to inform writing. Additional responsibilities include working with clients on defining project deliverables and coordinating with other project writers for consistent voice and tone.
Examples of assignments include:
Web content writing for healthcare clients
Service-line specific writing (e.g.: cardiovascular, orthopedics, cancer, etc.)
Blogs (ex: disease prevention screenings or healthy living tips)
Infographics for service-line needs (ex: ER vs. Urgent Care)
Other writing, editing, or proofing needs that fall to the content team include the following. Writing experience in any of these areas is a plus:
White papers
Brochures
Thought leadership articles
Social campaigns
Other responsibilities
Ability to write keyword-rich and search-engine-optimized content based on best practices, including metadata development
Write clear marketing copy to promote our client's products/services (blog, social media, banners and web)
Review of current web copy to identify missing content and recommend pages to write based on healthcare website best practices
Collaborate with the project team to ensure the writing process is integrated with the website build process so copy aligns with appropriate design specifications
For hospital and health system writing, assignments generally do not include detailed clinical information (ex: health encyclopedia)
These are the qualifications we're looking for
Minimum of three related healthcare and/or hospital-focused writing experience
Experience interviewing subject matter experts and clinical leadership
Advanced grammar, spelling, proofreading, and editing skills
Detail-oriented with the ability to manage multiple projects from inception through execution
Very efficient organizational skills and solid communication skills – verbal and written
Proactive attitude with solid decision-making skills and excellent time management skills
Flexible and collaborative
#LI-DH1
#LI-HYBRID
And here's how we live our values at MERGE
Ability. Mastering our craft
Agility. Delivering with a growth mindset
Humility. Collaborating for shared success
MERGE is proud to be an Equal Opportunity Employer
MERGE welcomes and celebrates diversity regardless of race, religion, color, national origin, gender, sexual orientation, veteran status or people with abilities. We believe that the more diverse we are, the more creative our work will be!