Analyst, Behavioral Sciences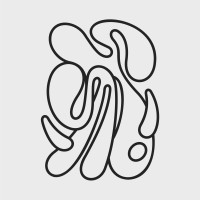 Mullen Communications
IT
Boston, MA, USA
Posted on Wednesday, October 12, 2022
At MullenLowe we put creativity at the center of everything we do.
We are a culture of makers who are committed to craft and always hungry for what's next.
We are entrepreneurial in spirit, disarmingly honest and embrace out of the box thinking with different points of view.
We are on a mission to do great work that drives our clients' business and shapes their brands.
Work that is modern, disruptive and in culture.
Work that people will talk about and share with their friends. And most of all, great work that makes you think and feel something.
If you're looking to have impact in building a creative culture of belonging, this is the place for you!
---
MULLENLOWE -

A DIFFERENT KIND OF BEAST
With many long arms, each able to deliver a powerful blow, several hearts that beat in unison, and one sharp mind that shares a bold vision, MullenLowe is really unlike any other agency out there. We started with the merger of two kindred spirit agencies. We had complementary capabilities, but more importantly we had long histories of being very entrepreneurial organizations. We were scrappy to the core, and the result was one global creative boutique that shared the same vision: to work with the world's most innovative marketers.
We are looking for an Analyst to join the MullenLowe Behavioral Sciences team.
The MullenLowe Behavioral Sciences group applies analytic rigor and data-driven insight to guide the development and execution of marketing strategies for clients. Specifically, we develop strategic campaign methodologies and performance insights to inform planning/strategy, maximize marketing ROI across channels, and leverage behavioral data to ensure all work is consumer-centric. We seek entrepreneurial individuals with a background in marketing performance analysis and a passion for translating data into actionable insight.
The Analyst will play a key role in social media analytics/reporting, social listening, and consumer journey/insight development across client engagements.
Responsibilities:
- Glean actionable insights from social data to inform social campaign optimization and reporting.
- Work efficiently with clients and internal partners to define, extract, and synthesize results and insight.
- Leverage data from other available sources (e.g. behavioral, media performance, etc.) to inform campaign strategies, creative development, on-going optimization, and reporting.
- Assist with developing and measuring marketing in collaboration with brand planning, creative, and media teams to build robust marketing strategies and in-market programs for clients.
- Package and present findings and communicate (both written and verbal) complex concepts to clients and internal teams.
Requirements:
- Bachelor's degree in Math, Statistics, Economics, Business, Marketing or other quantitative discipline.
- 2+ years of work experience in a professional services environment: management consulting, market research, advertising or interactive/technology consulting.
- Experience with social analytics tools like Crimson Hexagon, Radian6, Netbase, Facebook Insights, Google Analytics
- Experience leveraging behavioral research data (such as GfK MRI) to inform marketing strategies preferred.
- Fluent in using Microsoft Excel for data manipulation and analysis. Advanced formulas and automating of Excel tasks preferred.
- Fluent in data visualization tools such as Tableau.
- Critical thinking - capable of generating consistently accurate, useful reports as well as a enthusiasm for translating data into actionable insight relevant to marketing program objectives.
- Attention to detail and time management to deliver high quality work for multiple projects across several client engagements while meeting deadlines.
The salary range for this position is $50,000 to $85,000. Where an employee or prospective employee is paid within this range will depend on, among other factors, actual ranges for current/former employees in the subject position; market considerations; budgetary considerations; tenure and standing with the company (applicable to current employees); as well as the employee's/applicant's background, pertinent experience and qualifications.
The work is never perfect, so how could we ask that of our applicants? What we do seek out at MullenLowe are original thinkers with a thing for unconventional ideas that solve tomorrow's big problems. Is that you? Check doubt at the door and apply for the roles that will excite and challenge you in new ways.
EEOC Statement:
At MullenLowe U.S., we believe openness is fundamental to creativity. We're open to different approaches, perspectives, and ways of thinking that come from working with people from diverse cultures, ethnicities, and sexual orientations, and we don't believe we can get to the best place creatively without them. We strongly encourage women; Black, Indigenous, and People of Color (BIPOC) individuals; LGBTQ+ individuals; people with disabilities; people of all ages and religion; members of ethnic minorities; foreign-born residents; and veterans to apply.
We do not discriminate on any unlawful basis including race, religion, color, national origin, disability, gender, sexual orientation, age, marital status, veteran status, or any other basis prohibited by law.
Black At MullenLowe:
We signed a pledge with In For 13 to be the change we want to see in the advertising and production industry by elevating the representation, inclusion, and advancement of Black talent across our agency. We stand committed to this pledge and our goals to continually evolve into a workforce rich with diversity of thought, experiences, perspectives, and people.
You must be eligible to work in the United States to be considered for this role.

This job description is subject to change at any time.

Work is regularly performed in a professional office environment and routinely uses standard office equipment. The work environment characteristics described here are representative of those an employee encounters while performing the essential functions of this job. Reasonable accommodations may be made to enable individuals with disabilities to perform the essential functions.

ACCESSIBILITY NOTICE: If you need a reasonable accommodation for any part of the employment process due to a physical or mental disability, please send an email to: disabilityaccommodations@mullenlowe.com - please include your location in the subject line of your email (BOS, NY, LA, WNS)

MullenLowe is an EEO/AA M/F/Disability/Vet Employer.
MullenLowe participates in E-Verify.

https://www.dol.gov/ofccp/regs/compliance/posters/pdf/eeopost.pdf

https://www.dol.gov/ofccp/regs/compliance/posters/pdf/OFCCP_EEO_Supplement_Final_JRF_QA_508c.pdf