Project Manager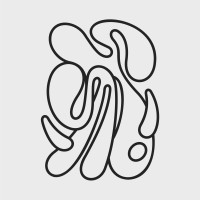 Mullen Communications
Operations
Boston, MA, USA
Posted on Monday, October 30, 2023
At MullenLowe we put creativity at the center of everything we do.
We are a culture of makers who are committed to craft and always hungry for what's next.
We are entrepreneurial in spirit, disarmingly honest and embrace out of the box thinking with different points of view.
We are on a mission to do great work that drives our clients' business and shapes their brands.
Work that is modern, disruptive and in culture.
Work that people will talk about and share with their friends. And most of all, great work that makes you think and feel something.
If you're looking to have impact in building a creative culture of belonging, this is the place for you!
---
MULLENLOWE - A DIFFERENT KIND OF BEAST
At MullenLowe, we believe great minds don't think alike. They disagree, collide and wrestle it down in the name of making work that actually works. We celebrate those who swim outside their lanes and defy expectations to shape our clients' brands and drive their business. And while our expertise and perspectives are varied, we're united in our quest to use creativity to solve tomorrow's problems in new ways.
We invite everyone who works with us or for us to join the fight for progress. We produce more than innovative work and business results. We generate ideas, conversations, and actions that strengthen lives and unite communities. And we're committed to working with partners who want to drive that positive change together.
Position Overview
The MullenLowe Project Management team is responsible for planning, coordinating, managing and facilitating the workflow of all of the agency's work, from beginning to end, in a timely and efficient manner, ensuring all projects are executed on time and within budget. The Project Manager manages mid-sized projects across all channels – print, OOH, social, digital, collateral, video/TV, radio, events/activations, etc.
The Project Manager works under the direction of the Associate Director, PM, and in conjunction with all other agency teams – Account Management, Business Affairs, Creative, Production, Finance, PR, and Strategy. The Project Manager is responsible for coordinating all of the information provided by each department, communicating that information to all team members, and raising any potential issues regarding budget, timing or resources. They work closely with the account and finance teams regarding the SOW/retainer fee and project fees for their accounts.
Responsibilities:
Developing and managing timelines and schedules.
Assisting in the scope of projects.
Assisting in managing monthly reconciliation of actual hours against fee.
Meeting and managing project deadlines/deliverable dates and planning for a client's longer-term needs.
Drive the creative development process with the creative team, across all media and communication channels, including static and moving media, digital, social and activations.
Manage internal reviews and ensure clarity of communication for next steps across all parties, and committed to executing jobs to the highest quality standards.
Ensuring the complete integration of other departments and resources throughout the development process, and into formal production.
Assisting on New Business pitches when needed.
Works with the creative manager to obtain creative resources.
Qualifications
Education: Bachelor's degree required
Experience: 2+ years' experience in an advertising agency environment or similar preferred.
Software: Proficiency in MS Office applications (Excel, Outlook, PowerPoint, Word, etc.) required; some knowledge of Google Suite and Adobe Creative Suite applications preferred.
Strong written and verbal communication required
Strong organizational skills, ability to multitask in a fast-paced environment, attention to detail
An interest in learning processes and duties of all creative services team, acceptable expectations, and delivery turnaround times is imperative
Duties, responsibilities and activities of this position may change, or new ones may be assigned at any time with or without notice.
The salary range for this position is $50,000 to $75,000. Where an employee or prospective employee is paid within this range will depend on, among other factors, actual ranges for current/former employees in the subject position; market considerations; budgetary considerations; tenure and standing with the company (applicable to current employees); as well as the employee's/applicant's background, pertinent experience and qualifications.
The work is never perfect, so how could we ask that of our applicants? What we do seek out at MullenLowe are original thinkers with a thing for unconventional ideas that solve tomorrow's big problems. Is that you? Check doubt at the door and apply for the roles that will excite and challenge you in new ways.
EEOC Statement:
At MullenLowe U.S., we believe openness is fundamental to creativity. We're open to different approaches, perspectives, and ways of thinking that come from working with people from diverse cultures, ethnicities, and sexual orientations, and we don't believe we can get to the best place creatively without them. We strongly encourage women; Black, Indigenous, and People of Color (BIPOC) individuals; LGBTQ+ individuals; people with disabilities; people of all ages and religion; members of ethnic minorities; foreign-born residents; and veterans to apply.
We do not discriminate on any unlawful basis including race, religion, color, national origin, disability, gender, sexual orientation, age, marital status, veteran status, or any other basis prohibited by law.
Black At MullenLowe:
We signed a pledge with In For 13 to be the change we want to see in the advertising and production industry by elevating the representation, inclusion, and advancement of Black talent across our agency. We stand committed to this pledge and our goals to continually evolve into a workforce rich with diversity of thought, experiences, perspectives, and people.
You must be eligible to work in the United States to be considered for this role.

This job description is subject to change at any time.

Work is regularly performed in a professional office environment and routinely uses standard office equipment. The work environment characteristics described here are representative of those an employee encounters while performing the essential functions of this job. Reasonable accommodations may be made to enable individuals with disabilities to perform the essential functions.

ACCESSIBILITY NOTICE: If you need a reasonable accommodation for any part of the employment process due to a physical or mental disability, please send an email to: disabilityaccommodations@mullenlowe.com - please include your location in the subject line of your email (BOS, NY, LA, WNS)

MullenLowe is an EEO/AA M/F/Disability/Vet Employer.
MullenLowe participates in E-Verify.

https://www.dol.gov/ofccp/regs/compliance/posters/pdf/eeopost.pdf

https://www.dol.gov/ofccp/regs/compliance/posters/pdf/OFCCP_EEO_Supplement_Final_JRF_QA_508c.pdf