Graphic Designer for Weekly Circular (hybrid)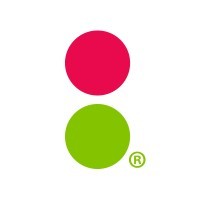 Stop & Shop
Job Functions:
Marketing & Communications
Employment Types:
Full-time
Compensation:
USD per year
Marketing
16982BR
Job Description
We are searching for an experienced Graphic Designer to join our team!  We are a team of collaborative, creative, professional experts with an entrepreneurial streak.  Joining our team requires savvy creativity, ability to collaborate and lead, a sense of humor and most of all, a love of design.
Job Description: Under the guidance of the Circular Print Manager, the Circular Designer will design thematic pages to elevate promotions in our Weekly Retail Circular. Responsible for helping to transform selling events into successful ads, the Designer will consider seasonality, relevancy of products, price tactics and Marketing strategies by utilizing strategic designs throughout each weekly ad. Effective collaboration with other stakeholders is crucial to this role as you will be executing weekly, themed Circulars that attribute to the success of selling campaigns and the company. The Designer is responsible for taking creative through to production and is required to prepare files for print production, while maintaining Stop & Shop brand guidelines throughout the process to achieve ultimate success.
Essential Skills
Candidates must provide link to portfolio to be consideredWho You Are: Are you a seasoned Graphic Designer with a great "eye" and passion for new challenges? Are you a great collaborator with solid knowledge of the creative process and ability to understand the B2C dynamic? This job might be for you if you possess the following skills:Passionate about design and typography. Proficient in Adobe Creative Suite (InDesign, Photoshop, and Illustrator). Able to troubleshoot design issues by demonstrating resourcefulness, and applying creative thinking to proactively present design solutions Ability to apply preset design standards to weekly themed Circular pages by leveraging unique, fresh design concepts and photography, while maintaining brand standards to drive consistent brand recognition. Firm knowledge of print production and file set-up for digital printing, as well as a good understanding of the variation between print and web/digital file set-up. Detail-oriented with ability to work independently by prioritizing work requests, based upon deliverables and deadlines. Strong communication, organization, and interpersonal skills. A great sense of humor and maintain integrity in every project you participate in. 3-5 years of Agency, freelance or retail design experience
Experience
2-4 years
Education (Highest Level)
HS/Diploma/GED
Job Category
Marketing
State
Massachusetts
FLSA
Non-Exempt
City
Quincy
Job Status
Full-Time (40 Hours)
Job Expires
06-12-2022