Manager, Analytics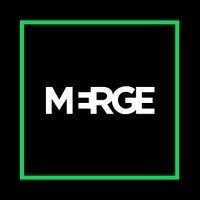 MERGE
Data Science
Chicago, IL, USA
Posted on Friday, November 10, 2023
Merge Storytelling and Technology
We MERGE storytelling and technology to promote health, wealth and happiness in the world. We help marketing and technology executives engage hearts and connect parts by offering full-service capabilities including strategy, creative communications, experience engineering, performance marketing, media, digital platform development and more.
Promote Health, Wealth & Happiness
We are committed to promoting health, wealth and happiness in the world by partnering with purpose-driven clients in purpose-driven industries such as healthcare, financial services and consumer products. Our health clients are literally on the front lines saving lives. Our wealth clients are changing the financial potential in people's lives. And our consumer clients make lives...a little bit happier every day.
Partner with Clients of Iconic Brands
MERGE has enduring client partnerships with American Express, T-Mobile, LG, Facebook, Adobe, Kate Spade NY, Coach, The North Face, Fidelity, Eaton Vance, BlueCross BlueShield, Abbott, Astellas, Seqirus, Supernus, Boston Scientific, Advocate Aurora Health, Indiana University Health and Marco's Pizza to name a few.
Work with Poets and PHD's
With 750+ employees across offices in Atlanta, Boston, Chicago, Denver, Kansas City, Los Angeles, Montreal and New York City, MERGE uses a talent-to-task process that connects our poets and PHD's which enables clients to think higher and feel deeper about their customers.
Emerge to the Top of Your Career
At MERGE, we strive to create a superior work experience where people with ability, agility and humility can grow and do the best work of their careers.
As our Analytics Manager, you will...
Be Accountable and Responsible
Work closely with clients to understand measurement and reporting needs, bring thought leadership, and tailor viable web analytics solutions, visualizations, and analytics models
Proactive at performing exploratory data analysis to understand patterns, identify business drivers, and unearth insights to fuel optimization to improve customer experiences
Expert at creating innovative solutions to solve complex business problems and guide digital transformation for brands across different industries
Responsible for owning all aspects of A/B testing from test design to delivering learnings and passionate about harvesting a strong testing culture
Day-to-day analytics resource on multiple client workstreams
Ability to partner with cross-functional teams
Manage time efficiently across multiple projects
Define, drive, and track key performance indicators and success metrics for marketing content/experiences and web development operations.
Adept at communicating and representing results of analysis in a simple way to clients
These are the qualifications we're looking for
5-7 years of digital analytics experience with at least 2+ years of experience designing Adobe Analytics solutions and tagging via Adobe Launch
Bachelor's Degree and/or equivalent experience
Advanced Excel skills and proficient with Powerpoint
Functional understanding of HTML, CSS, JavaScript for analytics and marketing tagging purposes
Knowledge of statistics (hypothesis setting, experimental design, modeling etc.)
5+ years of experience in digital measurement, strategic planning, analysis, quantitative research, data modeling, and/or management consulting work in a data-driven environment
5+ years of hands-on experience using data to draw conclusions and presenting to clients and then proposing learning agenda
Experience in engaging in constructive dialogues with client partners
Experience managing and mentoring data analytics teams
Proficient in applying shared learnings across client engagements
Exposure to Customer Data Platforms (CDPs), Customer Relationship Management (CRM) or Data Management Platforms (DMPs)
Strong understanding of digital marketing channels including Email, Display, Paid Search and Social Media marketing
Self-starter with a solution-oriented mindset and experience communicating with clients and cross-functional internal teams
Bonus Qualifications
Exposure to retail, financial, or health industry
Basic proficiency with SQL, Python, or R
Comfortable synthesizing high volumes of data and driving cross-channel journey analysis, marketing attribution modeling, experimental/causal inference methods, linear/regression modeling, k-NN, naive Bayes, SVM, random forest, etc.
Familiarity with Data Cloud Platforms (e.g. Google BigQuery)
Understanding of best practices in web/app tracking and implementation and campaign tracking expertise is advantageous
#LI-VM1
#LI-HYBRID
And here's how we live our values at MERGE
Ability. Mastering our craft
Agility. Delivering with a growth mindset
Humility. Collaborating for shared success
MERGE is proud to be an Equal Opportunity Employer
MERGE welcomes and celebrates diversity regardless of race, religion, color, national origin, gender, sexual orientation, veteran status or people with abilities. We believe that the more diverse we are, the more creative our work will be!