Business Development Manager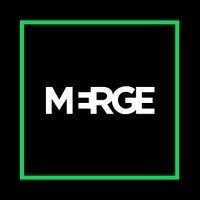 MERGE
Sales & Business Development
Denver, CO, USA
Posted on Saturday, November 11, 2023
Merge Storytelling and Technology
We MERGE storytelling and technology to promote health, wealth and happiness in the world. We help marketing and technology executives engage hearts and connect parts by offering full-service capabilities including strategy, creative communications, experience engineering, performance marketing, media, digital platform development and more.
Promote Health, Wealth & Happiness
We are committed to promoting health, wealth and happiness in the world by partnering with purpose-driven clients in purpose-driven industries such as healthcare, financial services and consumer products. Our health clients are literally on the front lines saving lives. Our wealth clients are changing the financial potential in people's lives. And our consumer clients make lives...a little bit happier every day.
Partner with Clients of Iconic Brands
MERGE has enduring client partnerships with American Express, T-Mobile, LG, Facebook, Adobe, Kate Spade NY, Coach, The North Face, Fidelity, Eaton Vance, BlueCross BlueShield, Abbott, Astellas, Seqirus, Supernus, Boston Scientific, Advocate Aurora Health, Indiana University Health and Marco's Pizza to name a few.
Work with Poets and PHD's
With 750+ employees across offices in Atlanta, Boston, Chicago, Denver, Kansas City, Los Angeles, Montreal and New York City, MERGE uses a talent-to-task process that connects our poets and PHD's which enables clients to think higher and feel deeper about their customers.
Emerge to the Top of Your Career
At MERGE, we strive to create a superior work experience where people with ability, agility and humility can grow and do the best work of their careers.
As our Business Development Manager, you will...
You'll lead the charge in orchestrating inside sales efforts, collaborating with the Business Development Rep (BDR) and reporting to the EVP of Growth and Retail Practice Area Leaders. Your role is more than just selling; it's about driving growth, fostering genuine client relationships, and championing success. With a keen eye on short-term sales cycles and a commitment to tried-and-true value-selling methodologies, you'll be the trusted advocate our clients can't do without. If you're ready to lead, collaborate, and elevate, we can't wait to welcome you to our team!
Be Accountable and Responsible
Leadership Luminary: Lead the performance marketing inside sales efforts, steering teams through short-term sales cycles with finesse and becoming the go-to advocate for our clients.
Cross-Sell Champion: Collaborate on cross-selling opportunities with business development staff, with a laser focus on high-growth prospects across the agency.
Value-Selling Virtuoso: Advocate for and utilize proven value-selling methodologies, ensuring consistency and scalability in progressing and closing business deals.
Strategic Partner: Participate in driving a consistent account planning and business development process, ensuring seamless integration with ABM marketing efforts.
Pipeline Prodigy: Engage in creating and managing Target Account Lists, working closely with salesforce.com to transition targets into an active pipeline.
Integrated Sales Advocate: Partner with marketing to bring an integrated approach to events, CRM efforts, pipeline management, and sales forecasting.
Collaborative Cultivator: Work hand-in-hand with the EVP of Sales to cultivate and lead agency team efforts, particularly with the retail BDR, ensuring collaborative success with clear roles and responsibilities.
These are the qualifications we are looking for
5+ years overall experience in selling performance marketing/digital marketing solutions
BA / BS degree preferred and/or equivalent work experience
Lead Conversion Maestro: Utilize your network of retail contacts and clients, collaborating with a Business Development Rep (BDR) armed with tools like Saleforce.com, SalesLoft, LeadFeeder, Zoominfo, and LinkedIn Sales Navigator to create and nurture leads.
Lead Conversion Alchemist: Convert these leads into active prospects and, ultimately, clients, working closely with the marketing team and the BDR to manage inbound lead activity from the website, outreach activities, events, and performance marketing-generated leads
Salesforce Savvy: Harness the power of Salesforce.com reports, views, tasks, and dashboards to manage and prioritize opportunities
Strategic Researcher: Collaborate with counterparts within the retail practice area to identify target accounts from the Target Account List, requiring in-depth research and prospecting
Performance Marketing Aficionado: Attain an adept understanding of the Performance Marketing Industry, particularly in the retail space. Understand Paid Search, Display Advertising, Paid Social, Affiliate Network Marketing, Search Engine Optimization, and Email Marketing to inform the lead qualification process
Customer Experience Maestro: Our success is based on being knowledgeable at every touchpoint of the whole customer experience
Compensation: $65,000 - $80,000
Salary differential is based on seniority, merit, education, training, and experience. MERGE's career ladders reflect department growth from Associate through Partner levels, with details of roles and responsibilities associated with each level. New hires are assigned a job level within a particular position based on these criteria and salary is set within the job level based on these criteria. Growth from one level to the next occurs when employees master their role and are promoted to the next level, generally during salary review cycles which are posted in the employee handbook.
#LI-VM1
#LI-HYBRID
And here's how we live our values at MERGE
Ability. Mastering our craft
Agility. Delivering with a growth mindset
Humility. Collaborating for shared success
MERGE is proud to be an Equal Opportunity Employer
MERGE welcomes and celebrates diversity regardless of race, religion, color, national origin, gender, sexual orientation, veteran status or people with abilities. We believe that the more diverse we are, the more creative our work will be!